Podcasts
I have been an avid podcast consumer for over a decade and produce several podcasts of my own. In 2017 I launched my own podcast network - That's Not Canon Productions, with a view to help more people get involved in this burgeoning media.
If you are looking to start your own podcast or fine-tune your existing podcast I am available to consult on the best ways to improve your content and position yourself in this new environment. If you want to learn how just send me a message on zane@thegentlemanpeacock.com.
Linked below are the podcasts that I personally host and produce. To learn more about any of them just click the images and listen in!
MUSICALS TAUGHT ME EVERYTHING I KNOW
THIS PODCAST WILL SERVE TO PROVE THAT ALL OF LIFE'S TRUTHS CAN BE FOUND IN MUSICALS! TRUTHS LIKE:
THE TRUE MEANING OF LOVE IS, IN FACT, STOCKHOLM SYNDROME (BEAUTY AND THE BEAST), THAT GIANT CORPORATIONS REALLY DO KNOW BEST, AND WE SHOULD SUBMIT TO THEIR WISDOM (URINETOWN) AND, THAT TAP DANCING REALLY DOES SOLVE ALL OF LIFE'S PROBLEMS (MACK AND MABEL).
Each week our hosts explore the historical and social impacts of a particular musical - suggested by their guest host for that week. They will discuss at length the life lessons that we can take away from these modern philosophical treatises. Musicals old and new, classics and flops, star-vehicles and one-night disasters are all up for consideration.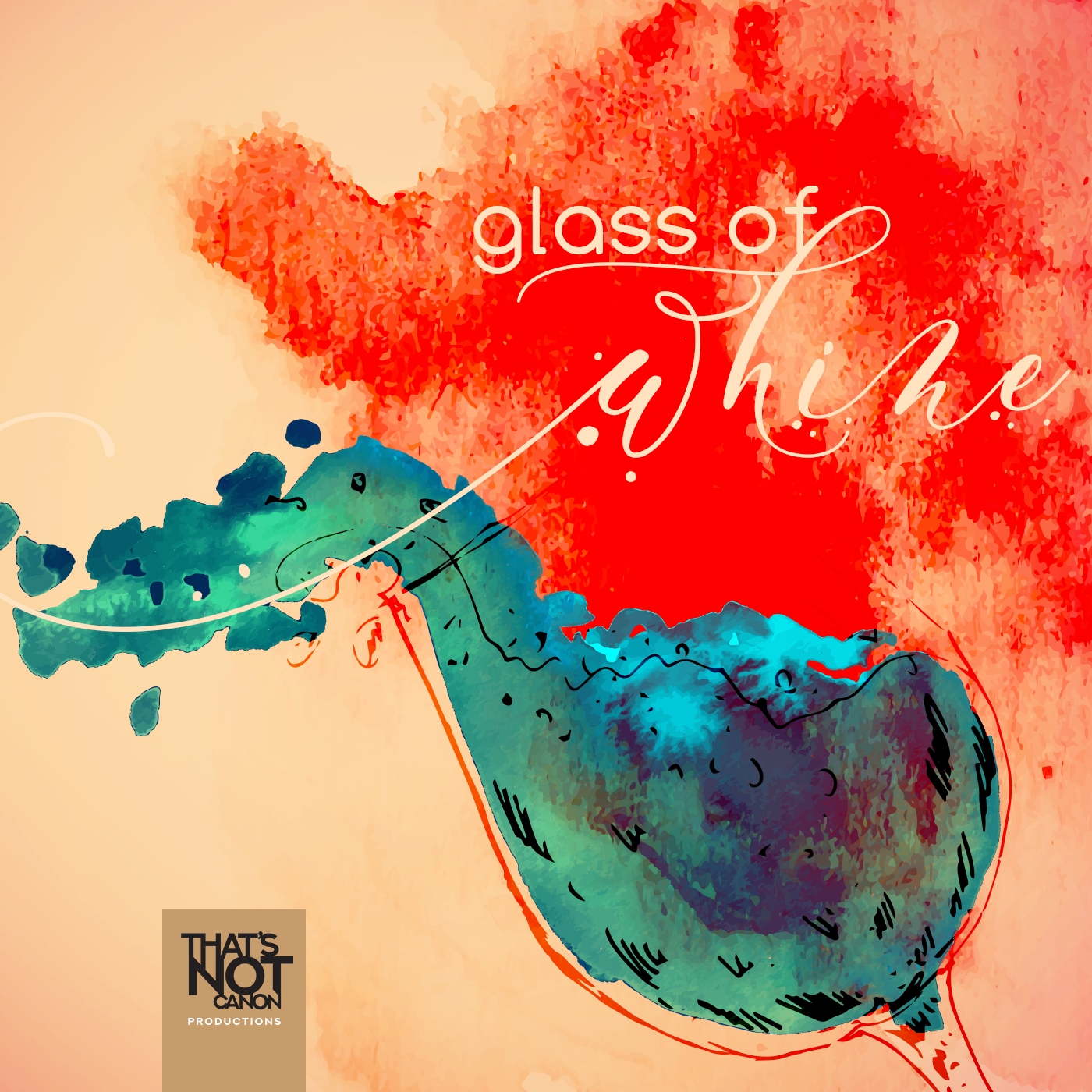 AT THE END OF THE WEEK IT IS TIME TO HAVE SOME WINE AND WHINE UNTIL YOU CAN WHINE NO MORE.
Life is hard and people are trash! but can you tell the people you meet during you week exactly what you think of them? No! You cannot! But we feel your pain and we are going to do something about it. Listen in while we say all the negative things that you have been thinking so that you don't have to. And we will do it while trying new wines and letting you know what wines you should drink with us!
Your hosts and new-found friends; Andy, Geena, and Zane, have some things to get off their chests. And they are not shy about it.
A SPECULATIVE POLITICS PODCAST
THE WORLD IS A MESS! BUT WHO CAN WE TURN TO TO FIX IT!? THE UNITED NATIONS? THE DALAI LAMA? THE LONG-LOST HEIR OF THE RUSSIAN EMPIRE!?
Frankly, all of those options would probably be better than listening to three white guys from Australia wax lyrical about how everything in the world would be better if they were the one and only supreme dictator. And yet, here we are.
Our hosts - People's Champion Biguglio, Supreme Leader Szosler and Chancellor Weber - tackle the big questions in politics based on the framework of their own personal nation - made possible through the online nation-simulator NationStates.
Each week our leaders will address one of the most pressing issues of their nation and then try and justify this choice to both of their counterparts. What could possibly go wrong? Arguments? Ruined Friendships? Thermonuclear Winter!? Probably. But you will just have to listen each week to find out.
One Third of Life is the podcast to listen to when you cannot sleep; when you are so wrapped up in your own thoughts that you cannot unwind. This will be the companion to talk you to sleep.
Host Zane C Weber will speak softly, soothingly and calmly while you relax and slip into slumber. Always remember, dear listener, sleep is a natural part of life that we should never have to force. We need only to let it happen.
Listen on and sleep well, listeners.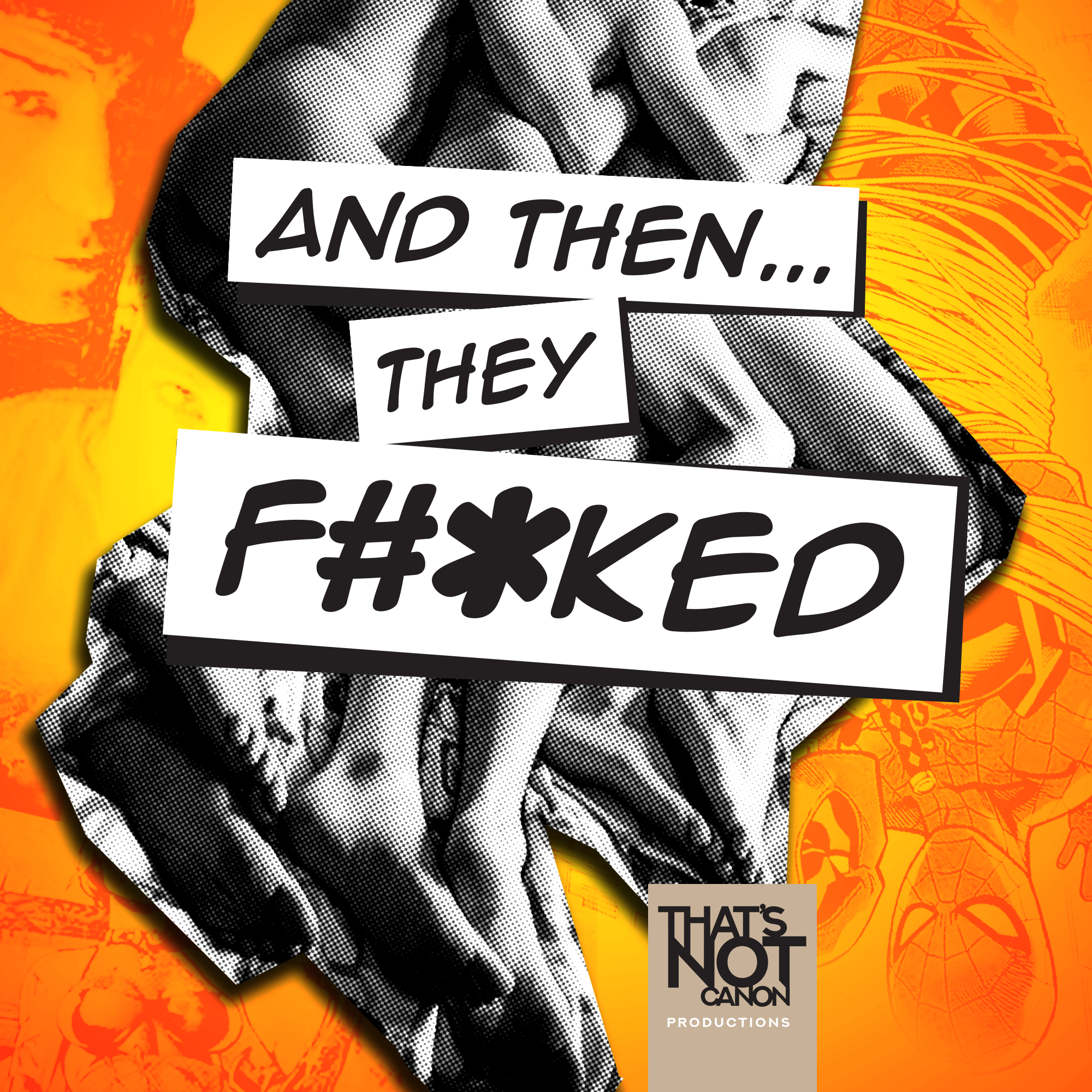 AN EXPLETIVE-LADEN, SMUT-PEDDLING, FAN-FICTION PODCAST
CONTENT WARNING - THIS PODCAST IS NOT FOR THE FAINT OF HEART. THIS IS NOT YOUR GRANDMOTHER'S PODCAST! OR MAYBE IT IS - WE DON'T JUDGE.
This podcast is not for the faint of heart. If you are not looking for the filthiest, most fatuous, feverishly feculent & flippant fan-fabricated fiction, then go no further! Go back to your comfortable life, watch an old-school Disney movie and forget you were ever here. Seriously, we don't judge.
But what we will do is find, read, and discuss some of the best(worst) fan fiction that has ever found its way out of the depraved collective-mind of the internet's many, many dark corners. We will wade through these depths of humanity's depravity to bring you the most amusing fan-fiction finds and present them in small, easy to digest portions. Wish us luck.
And please, don't listen while eating.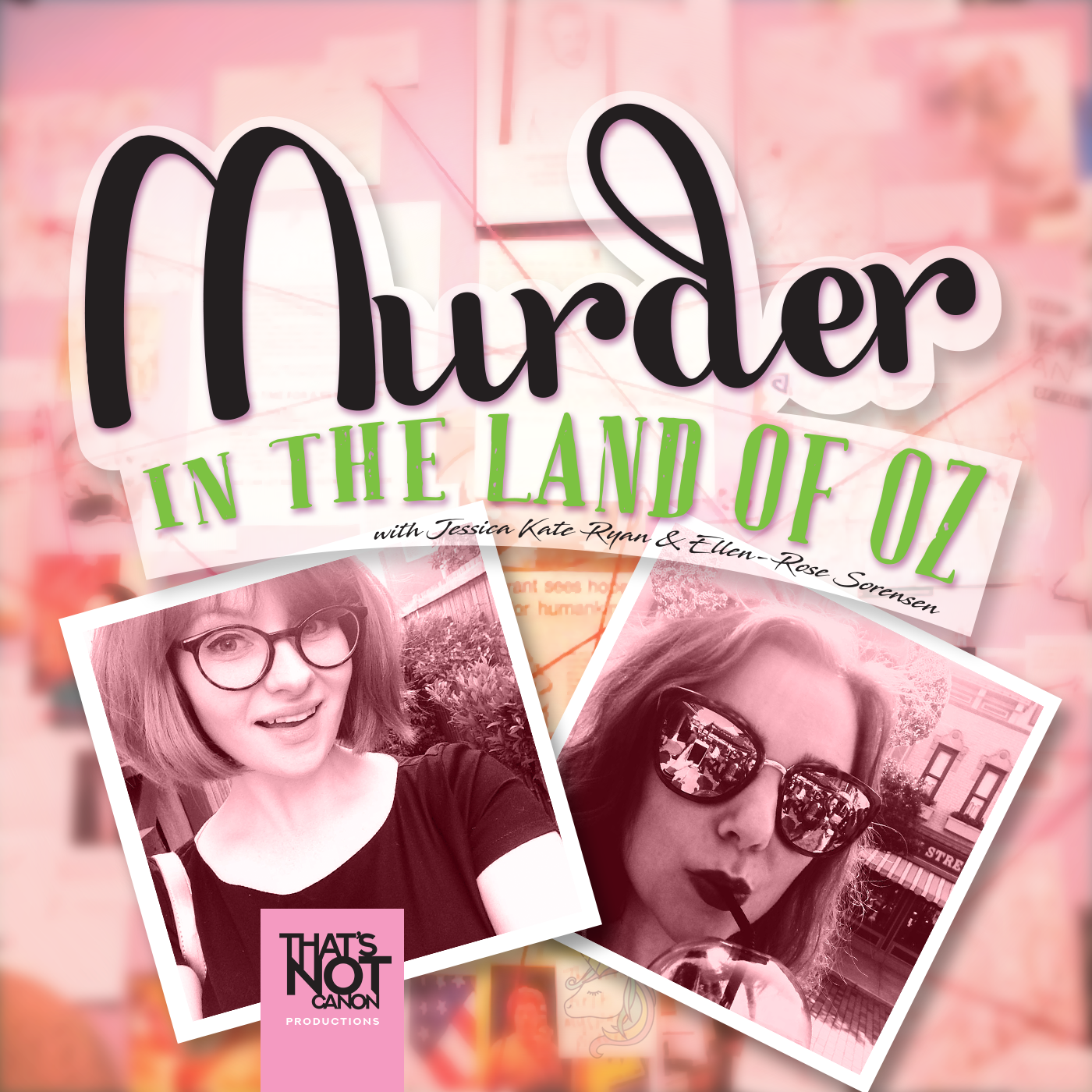 AN AUSTRALIAN TRUE-CRIME PODCAST
A body hidden on the banks of the Brisbane River. The slain ex-convict who's murder funded the University of Queensland. And an accountant who brutally murdered his secretary in Queen Street Mall… maybe.
Who said nothing ever happens in Brisbane?
Join hosts Jessica Kate and Ellen Rose as they dig up the skeletons buried in our own back yard and take you on a macabre tour around Australia's third largest city - home to the Stefan Needle, the Brown Snake, the crushing feeling that you're trapped in a dead-end town that you can never leave, and some of the most brutal murders in Australian history.
THE CAST OF LAW & DISORDER
A 5TH EDITION DUNGEONS & DRAGONS PODCAST
LAW AND DISORDER FOLLOWS A BAND OF TROUBLED CITY MARSHALS AS THEY TRY THEIR BEST TO CLEAN UP CRIME IN THE CITY OF UNTHERLASS WITH VERY LIMITED LEGAL POWERS AND EVEN LESS TRAINING.
Players: Isaac Joekong, Jack Cliff, Miranda Selwood, Nick De Villiers & Sebastian Briguglio | Dungeon Master: Zane C Weber
WHERE WE ASK THE QUESTION - CAN A SONG BE OBJECTIVELY BAD?
My Songs Suck is a podcast all about the creative process. Brisbane musician Alex Smith and fellow creative James Kehoe listen through Your Man Alex Smith's discography examining the mistakes of the past, trying to uncover WHY these songs were so bad as well as how they might be fixed!
Along the way they will chat with other local musicians and creative types to get their input and advice on what makes a good song and how to go about making the most of your creative impulses.
So come along for this ride of self-discovery, reflection and regret!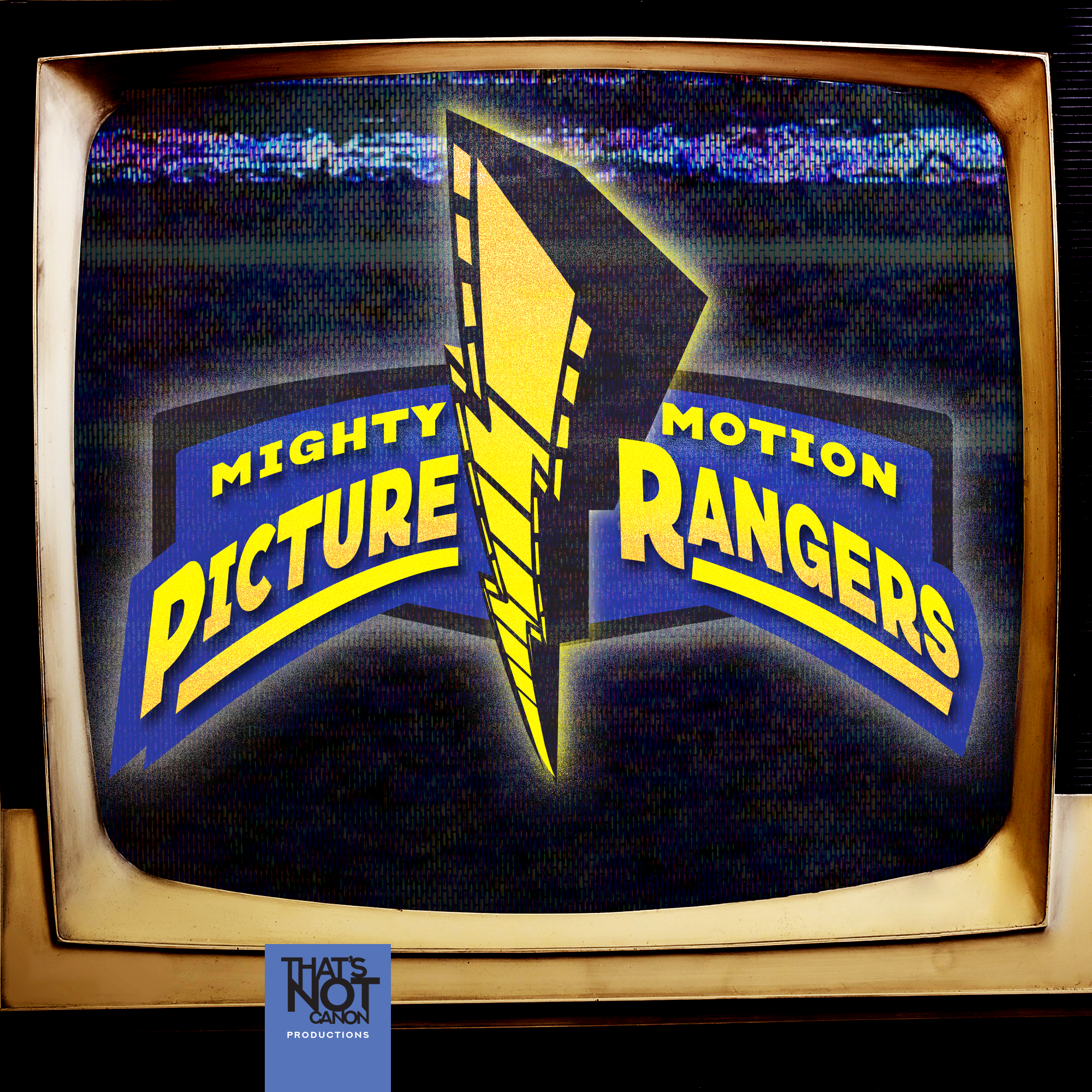 MIGHTY MOTION PICTURE RANGERS
WHEN THERE'S TROUBLE IN MOVIES AND TV, IT'S TIME TO CALL ON THE MIGHTY MOTION PICTURE RANGERS!
FILMMAKERS, FANS AND FRIENDS WHO DIVE HEAD FIRST INTO THE WORLD OF THE MOVING PICTURE. PROVIDING DISCUSSION, CRITICISM, HISTORY AND THEIR OWN PRODUCTION WAR-STORIES FOR YOUR ENTERTAINMENT.
Hosts SHANE ANDERSON, CHARNSTAR ANDERSON (no genetic relation) and JOSHUA GRIGG are each self-professed fans and filmmakers in their own right...

A FREAKY FRIDAY, LIFESTYLE-ENVY PODCAST
IS THE GRASS REALLY GREENER ON THE OTHER SIDE?
Friends. We all have them (probably) and we all love them. But we've all got that one mate who no matter how much we love, we can't help but be appalled at their life, hobbies and habits. But have you ever wondered what would happen if you and that friend pulled a Freaky Friday and swapped lives? Well no need to give your self nightmares because that's where we come in!
Liz has her life together. Kurtis, by all rights, shouldn't be alive. And every week they're going to swap a different aspect of their vastly different existences for your podcasting pleasure. Diets, jobs, exercise routines and underwear. Nothing is off the table. Be sure to tune in every Friday to hear them suffer whilst walking One Mile in each other's shoes.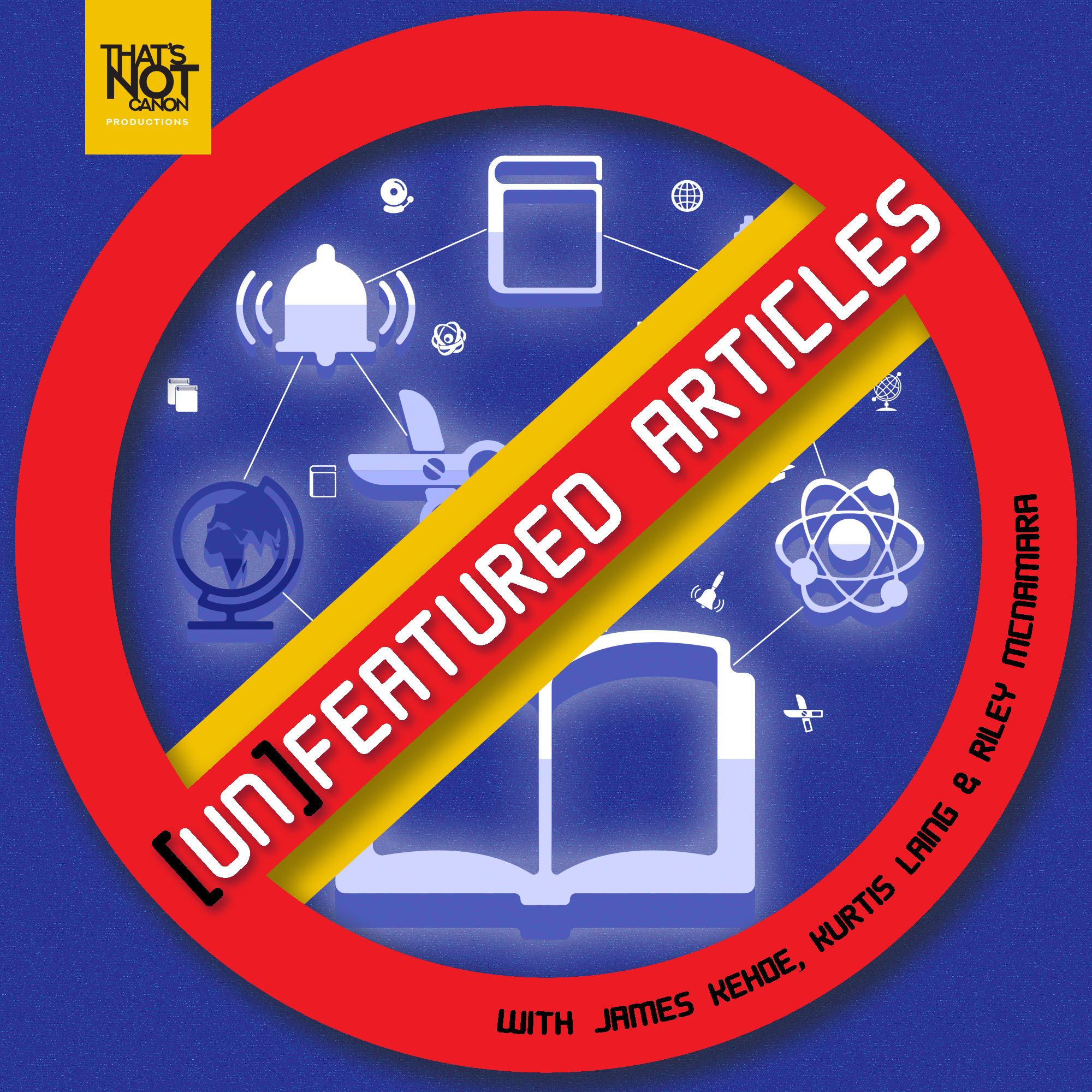 BROWSING THE INTERNET IRRESPONSIBLY
FINDING THE WEIRDEST WIKIPEDIA HAS TO OFFER.
Do you have insomnia? Very little self-esteem? Do you find yourself on the internet at 3am, trolling through page after page of useless information on Wikipedia? Well fear not! You're about to get your first good night's sleep in 7 years my friend, cause the boys over at (un)Featured Articles are here to do it all for you. That's right! Every week James, Riley and Kurtis will trawl through the most intense, weird and pointlessly detailed Wikipedia articles they can find, with a hefty amount of good time comedy jokes thrown in for good measure, all so you stop wasting so much time on the internet. What will you do with all that free time? Should probably talk to your kids. They haven't seen you in three years.
EVERYBODY WANTS TO BE A CAT
WHAT IS YOUR FAVOURITE THING ABOUT CATS?
We LOVE cats and we are going to try to learn everything there is to know about them on this cat-appreciation podcast! Hosts Jessica Kate Ryan and Riley McNamara LOVE cats and want to share that love around with all of you! Also, we will show those smelly dogs who's boss.
ALL HIS LIFE HE TRIED TO BE A GOOD PERSON. MANY TIMES, HOWEVER, HE FAILED… FOR AFTER ALL, HE WAS ONLY HUMAN. HE WASN'T A DOG. - CHARLES SHULTZ
WE ARE HERE TO TALK ABOUT DOGS!
Some dogs are doggos, some are puppers, and others may even be pupperinos. There are corgos and clouds, fluffers and floofs, woofers and boofers. The chunky ones are thicc, and the thin ones are long bois. When they stick out their tongues, they're doing a mlem, a blep, a blop. They bork. They boof. Once in a while they do each other a frighten. And whether they're 10/10 or 12/10, they're all h*ckin' good boys and girls.
Check us out every Wednesday as we show those snooty cats exactly who is the goodest house-pet!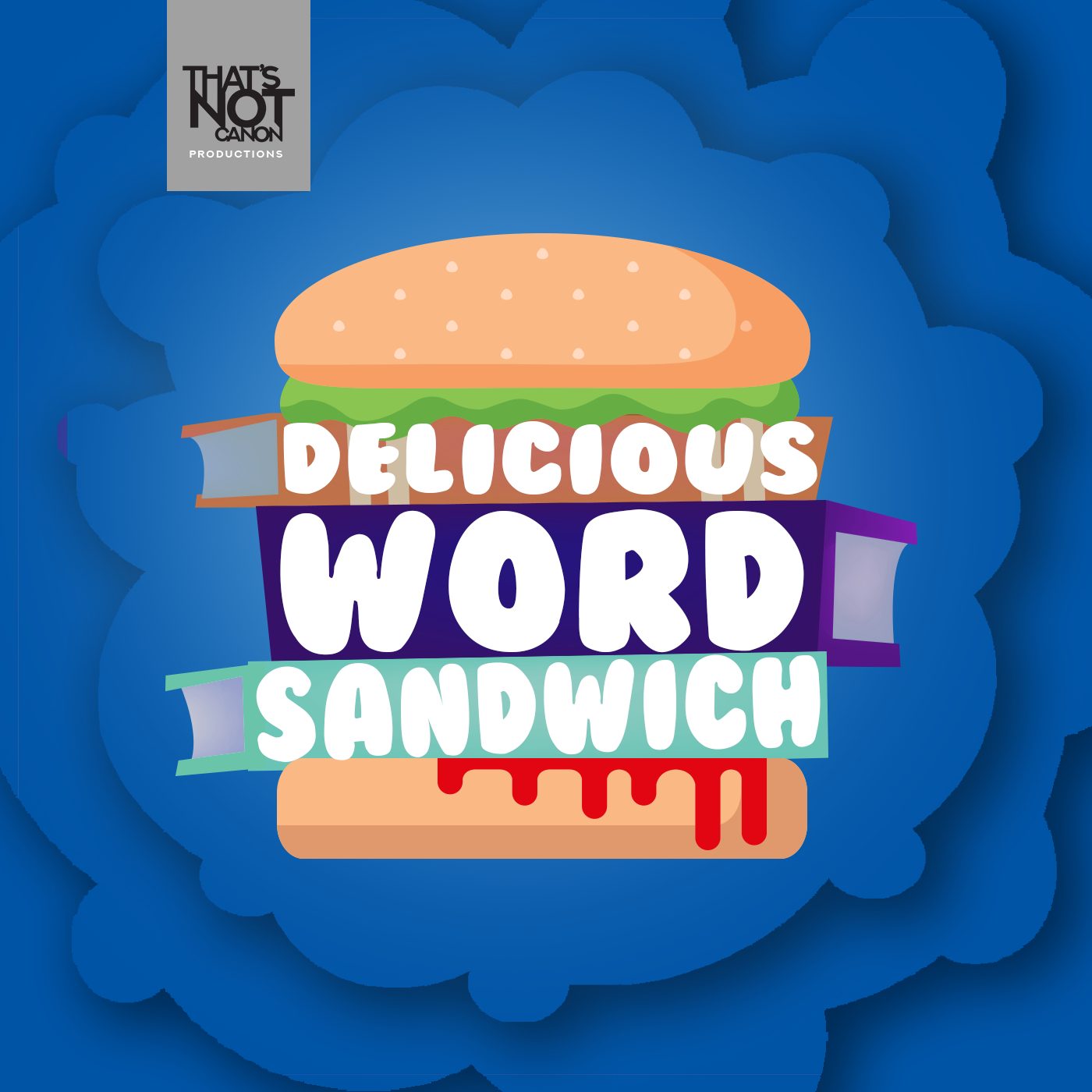 BEHOLD! THE ONLY PODCAST THAT SEES THE GREATEST WORKS FROM EVERY TITAN OF LITERATURE, FROM TOLSTOY TO HEMINGWAY, AS THE DELICIOUS WORD SANDWICHES THEY ARE, AND IS HELL-BENT ON EATING EVERY LAST BITE FROM THE EPIGRAPH TO THE EPILOGUE.
Picking each story's ingredients carefully, from their yeasty origins to their hammy plots, Ol' Matty Hannibal Butler boldly chews through zesty summaries, meaty analysis, then tells you once and for all, without pretension or apology, if that word sandwich is still fresh and, of course, delicious.
Has Ol' Matty Hannibal Butler bit off a bite more than he could chew? Probably. But where there's a will, there's a Hemingway. And it's all worth it for a bite of that Delicious Word Sandwich.
Delicious Word Sandwich: readable edibles; eat with your whole face.
THE DISNEY VS DISNEY DEBATES
WHAT IS THE BEST DISNEY FILM?
Disney movies mean a lot of things to a lot of people; happiness, childhood, fun, happily ever after and, most of all, magic.
We grew up watching and learning from Disney movies. Through the golden and silver ages and into the age of Pixar, Disney films have captivated us. We each have that special Disney title that touched our hearts and shaped who we are as people, BUT which Disney movie is the BEST Disney movie? Which Disney movie will stand the test of time and go down in history as the masterpiece of this animation giant?
Come along for the ride in this totally unofficial and unauthorised debate podcast we will find the definitive answer to the question: What is the BEST Disney film of all time?
THE CATEGORIES OF DEBATE:
1. The Memorable Moments
2. The Message
3. The Movie Magic
4. The Magic Music
5. That Disney Touch
GOODBERRY SMOOTHIES IS THE STORY YOU GET WHEN YOU THROW ALL THE OBSCURE PARTS OF THE DUNGEONS AND DRAGONS MONSTER MANUAL INTO A BLENDER, SET IT ON HIGH FOR 50 SECONDS AND THEN TELL THE RESULTS TO GO SAVE THE REALM.
Players: Adena Rumble, Banjo Geoghegan, Cari Rivers, Gawain Yeo & Sebastian Briguglio | Dungeon Master: Zane C Weber